We have Players as young as 8 years old up to their mid-70s
and a lot in between.
Introductory Offer:
Following our successful Crowdfunding campaign we are delighted to offer a free introductory 'Taster package'. It's a one hour full coaching session with one of our professionals, introducing the game and basic playing techniques. You can borrow one of the Club's racquets.
If this whets your appetite, our main introductory package includes: Three further lessons with a professional, four games arranged with suitable opponents and a racquet loan. The discounted cost of this package is £150.
There is no need to take up a membership until you have tried it and liked it, but be warned! You will find the game will completely hook you into playing more and more!
Real Tennis has a handicap system which gives all players a world ranking – so why not start now and see how high you can climb! The professional are happy to arrange matches for you and help you on this journey.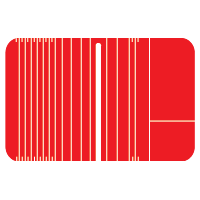 Court Fees:
Full & Associate Members: £16.25 singles / £10.50 doubles
U28 Member: £10.50 singles & doubles
For more details and to book your first lesson, please either:
email – pros@murtc.co.uk
call – 0208 457 9568
or fill in the contact form below