Our Mission
We work with you to improve your game, we set up your matches for you and organise tournaments throughout the season. We are here to enhance your Real tennis experience and will do our best to cater for your needs. We welcome all levels of player and take great pride in teaching you about the game we love.
[/ut_one_half]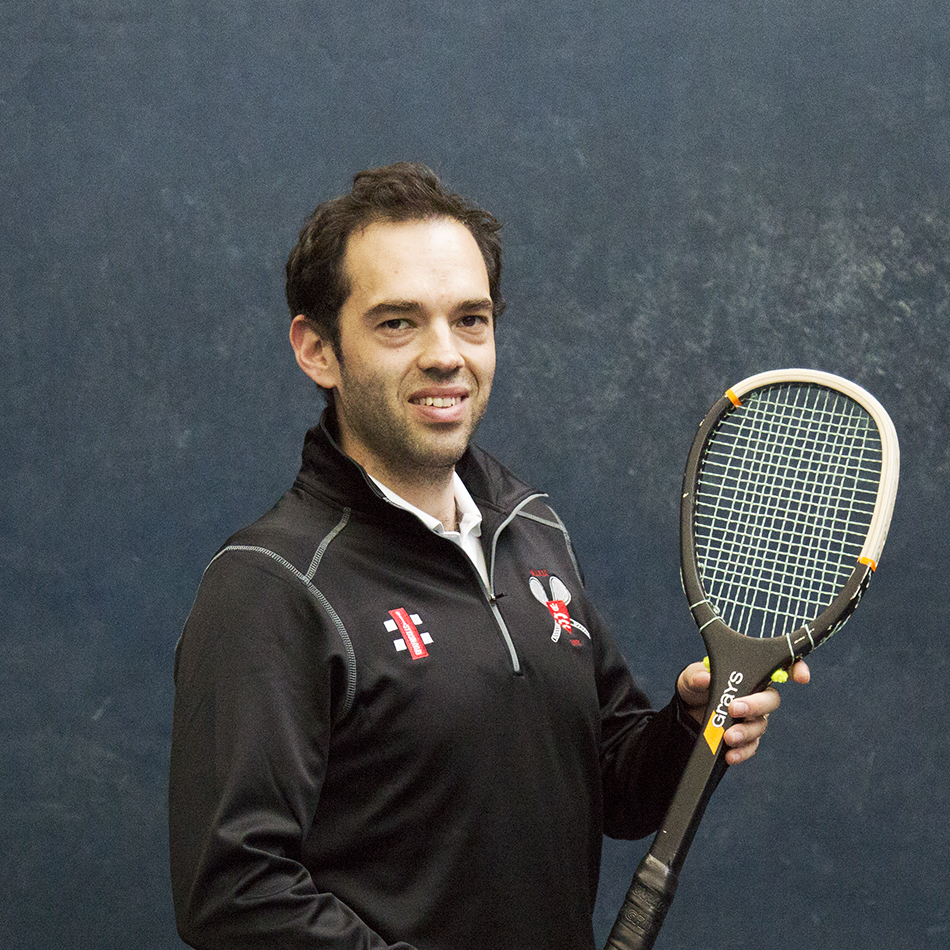 Will Burns
Will Burns was born in Cordoba, Argentina on 3rd January 1983 and he is of Scottish- Argentinian origin. Will came to the UK with his family and went on to do a degree in Fine Art at Middlesex University where he first came across the game of Real Tennis. He was fascinated by the intricacies of the game as well as the challenge of such a complex and exciting sport. He was hooked straight away. Will had played a good standard of squash, Tennis and cricket through his teenage years which helped him to improve quickly at Real Tennis.
While at MU he was granted a Real Tennis scholarship which trained Will in all aspects of the game and prepared him for a career in the sport. He became officially qualified as a professional in September 2005 and took the post as Assistant Pro at Hatfield House Tennis Club. He decided to come back to his roots in February 2012 at Middlesex University Real Tennis Club, since then he has gone on to become the Head Professional at the club.
Will is very enthusiastic about the game and is always keen to introduce new people to the sport. He has over 10 years of experience and has played many of the grand slams and important tournaments in recent times. He is also a very keen teacher and excels at coaching players of all levels. He very much looks forward to seeing you next time you are at the club.
Will has recently taken over as RTPA Chairman (Real Tennis Professionals association) which looks after the welfare of the professionals in the UK. He is very excited about his new role which involves him at the heart of the sport. He is also currently working on his MBA (Masters Business administration).