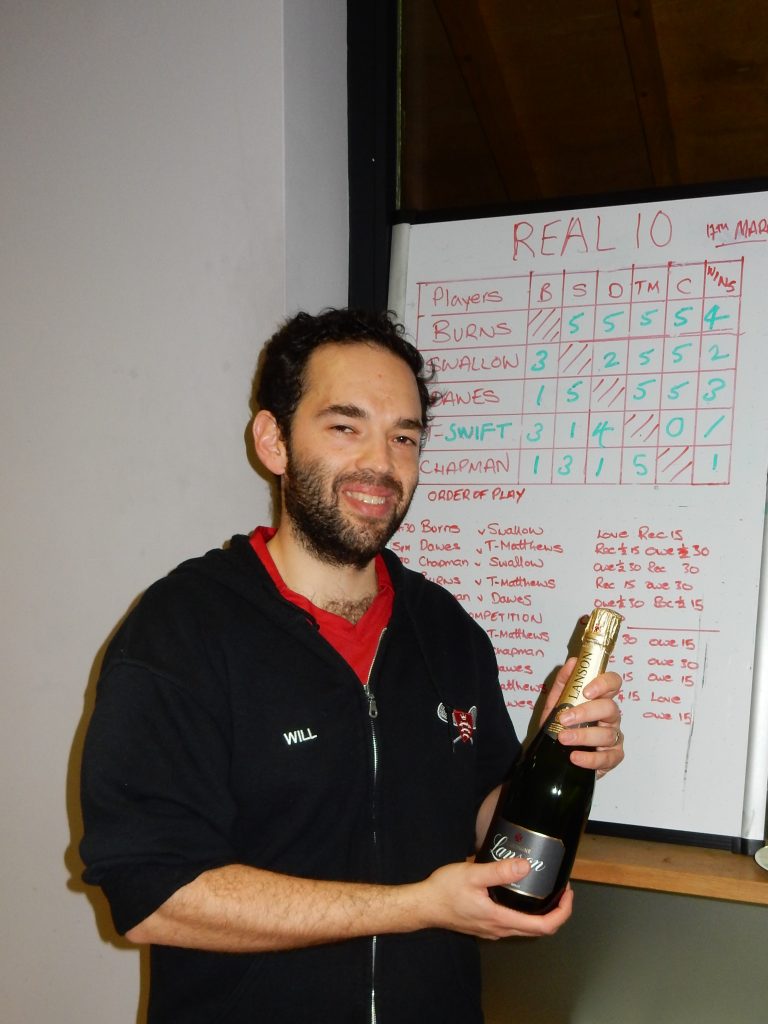 THE REAL TEN is back!!!
The biggest night of the year at Middlesex University is coming up on Wednesday 17th May!! The Real 10 is back!!  We are really looking  forward to a packed house this year and we have put together the best line up ever for the event and for your pleasure. The format is as follows – Five professional play each other (off half handicap) in a round robin format with the top player taking the title. Tickets are £25 each but they are also a bet so if you back the right player you get £50 back. Included in the ticket is a buffet dinner and a free glass of champagne on arrival.
Please have a look at the competitors:
Ben Taylor-Matthews
Ben is the Head Professional at Leamington. He plays off +6 handicap and is the current world number 4.
He is well placed to challenge for the World Championships next year and is currently British number 1.
Chris Chapman
Chris is the senior Professional at Hampton Court, he is currently the world number 5 and plays off +5 handicap.
He will also be in contention for the world championships next year and is a fantastic competitor.
Bryn Sayers
Bryn is the Senior professional at Queens Club and is currently world number 6. He plays off +6 handicap and is renowned for his double backhand.
He has also won two grand slams in his distinguished career defeating the legendary Rob Fahey and talented Steve Virgona in the British Open and US open.
Jon Dawes
Jon is the Head professional at Hatfield House. He currently plays off 5 handicap and is famous for his classical game.
He has won this title before and has experience on his side, a tricky customer.
Will Burns
Will is the Head Professional at Middlesex University. He currently plays of 8 handicap and is the defending champion.
He has won this title on 2 separate occasions and is looking for a hattrick of victories.
This is your chance to see some of the best players in the world at your club!! Don't miss out!!
Play kicks off at 4.30pm and goes on until 10pm.
Please join us for a great night of tennis and socialising.